Thank you all for coming and paying your last respects to Amy Winehouse. According to the news, there are literally millions of fans, not to mention friends and family, in mourning today.
And I'm humbled to be here even if I frankly don't understand why I was chosen. I mean, Amy and I weren't close and I don't own any of her music, but I appreciate the opportunity to pay homage to an artist who I'd like to believe would have been one of my best friends if only she were some wholly different human being.
How to eulogize Amy Winehouse? It's hard to know where to begin. No one was more shocked than I upon hearing the news. It just didn't seem possible that the zombie curse that had been keeping Amy alive these last 6 years had somehow been broken. How could this be?
But I'll leave that question to the necromancers an shamans. I'm just grateful for whatever enchanted heroin or cursed eyeliner that sustained her in the absence of blood for these many years. Think of all the extra music that was created. Wait, was any music created? I'm not sure, but still, y'know? Wow.

Is one of these the secret to everlasting non-life?
It's hard to make sense out of a loss like this. Maybe it would help if we had been there to hear her final words, but probably not since I'm guessing they were inaudible what with that rubber tubing clenched between her teeth. Oh, hey wait, I'm not sure she had teeth. I'm sorry, I've lost my train of thought. This is a tough time for me. . .
Oh, before I forget, the family has asked me to make a statement regarding the funeral arrangements. The cremation has been cancelled. Or, more specifically, the cremation has been banned by London officials for fear of a nation-wide contact high. Similarly, on behalf of all aquatic animal life, PETA has protested both the sprinkling of her ashes and the burial of her body at sea in its potent uncut form. Amy will now be interred in a lead-case bunker. For those of you wishing to attend the burial, hazmat suits and binoculars are available upon request.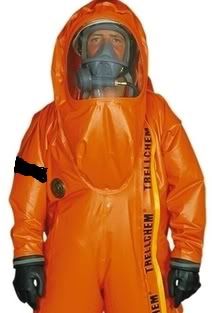 OK, that's enough with the news bulletins. Let's get back to the business of remembering Amy. Given Amy's unusual fashion sense, distinct singing voice, and unique ability to stay alive while gobbling up lots and lots and lots of heroin, it's easy to forget how important she was. Or to overlook her tremendous level of influence on her peers. I mean, I know for a fact that upon hearing news of Amy's demise, Adele instantly marked her calendar to die of a massive drug overdose five years from now. Imitation truly is the highest form of flattery.
I can see from your faces that perhaps, maybe, I've said something to somehow offend some of you slightly. If so, I apologize. Maybe it's because I don't see this strictly as a tragedy. For me, Amy's story is one of incredible perseverance. Not all of us can be Kurt Cobain or Sid Vicious. These are guys who can dabble in heroin for a year or two, shoot a huge spike and then simply die. Maybe, they choke on vomit or they pull a shotgun trigger with their toes while whacked out on junk. But whatever the cause, it's all over fairly quickly. But Amy was possessed of a unique ability to keep living despite all of her best efforts. You could take her career, her teeth, every ounce of her life-sustaining body fat, and she would not stop. Hers was a heart that beat so fierce, that even in the bloodless hollow of a battered shell of a body, there was the thump of determination.

Amateurs.
A lesser person would have given up. Gone to rehab. Jumped in front of a moving train. But Amy said, "screw you, heroin. Get into my body and get the job done." And so it did. It may have taken seven years, but Amy finally got her wish of fatally overdosing on junk. That's a level of commitment we need to see more of today. Especially from artists like Justin Bieber and Miley Cyrus who clearly lack Amy's level of endurance and dedication.
I see some of you shaking your heads (and calling security) so before I go, let me put it another way. Let's try to see this as a release. Not necessarily Amy's release from the horror of a life riddled with addiction and perhaps mental illness. That seems obvious enough, and we're all glad that's over. She must have battled or embraced these demons like millions of others before her who are not reported on by the news or mourned by the lot of you. And why should they be? Most of those people couldn't even play guitar or sing in a blues/jazz throwback voice. So really, what good were they? But I'm talking about someone else.

Couldn't even carry a tune .
I'm talking about young cancer-riddled mothers clinging to life, forced to suck up chemotherapy in the hopes it will keep them alive long enough to see their child's third birthday. Or children afflicted with horrific diseases identified by foreign names and numbers. Or anyone living in tremendous pain, but still praying for another day of life. How hard must it be to know you will die for no good reason while you watch others throw it all away in a constant game of Russian roulette that inexplicably refuses to claim them? How debilitating to your struggle?
If I were a better man, I guess I'd have room in my heart for everyone. But I don't know how to quantify the sadness for someone like Amy without making a mockery of the suffering for those other people I just mentioned. I don't know how to care about the death of the addict who is famous versus all addicts who die just as young and badly all the time — and perhaps without the advantages and assistance of wealth. I suppose I could simply acknowledge the Winehouse story and mumble something like "so sad," but I'd feel like a liar.
So let me end by saying I do wish that whatever chemical or biological or environmental affliction that trapped Amy into a death spiral of heroin addiction didn't exist. Of course, I do. But without those influences, she probably would have been some completely different person, and I'm not so sure the millions of you would have shown up to mourn her loss here today.